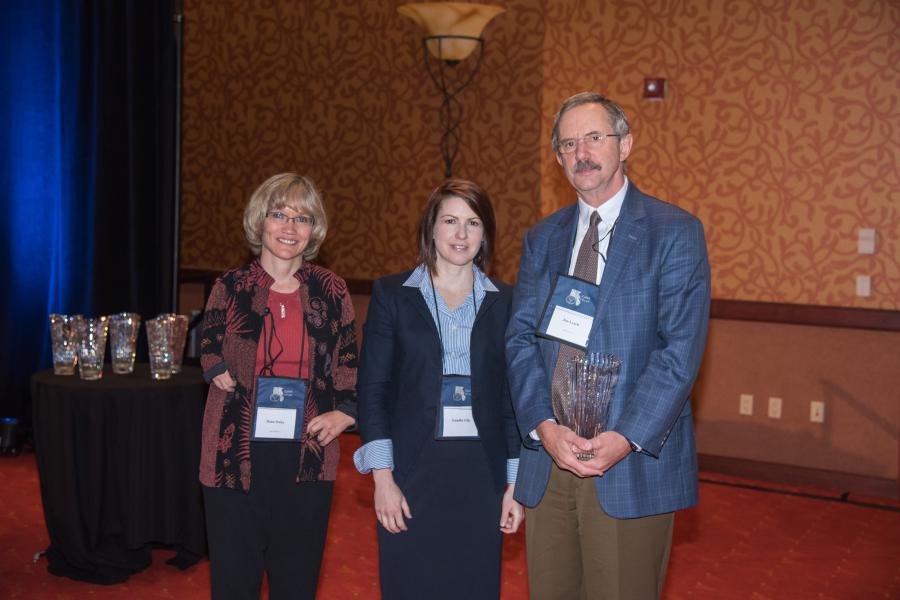 In May, 2016, the Eighth Circuit Court of Appeals awarded me the Richard S. Arnold Award for Distinguished Service and Lifetime Achievement. Richard S. Arnold was the Chief Judge of the Eighth Circuit Court of Appeals from 1992 through 1998. The Eighth Circuit has written that "Throughout the legal profession his name is synonymous with legal scholar, public servant, highest integrity, and true gentleman."
Every two years, the Eighth Circuit presents an Arnold Award to one attorney from each of the ten districts that make up the Eighth Circuit. The judges for each district nominate an attorney who "best represents the qualities of Judge Richard S. Arnold, including: achieving professional excellence; serving as a leader in the legal community; contributing significant work toward volunteer legal services; being honored by his or her peers; and serving as a mentor or role model for other lawyers."
In presenting me with the award, the Eighth Circuit wrote that he "has a long history of taking on civil pro bono cases for indigent people," and that, according to the South Dakota District Judges, "Jim often serves as a mentor to less experienced attorneys. He is a frequent contributor to State Bar and trial lawyer publications. Jim is widely respected by his colleagues and judges."
In a statement submitted to the Eighth Circuit, I wrote:
I had the privilege of arguing six cases in front of Judge Arnold. When I learned that I was going to receive this award, I looked at what people have written about him, about why he was such a good judge, and why he so impressed people as a person. I found a lot that has been written that I agreed with—but my view is a little different than anything I read.
Judge Arnold makes me think of what Antoine de Saint-Exupery wrote in The Little Prince: "And now here is my secret, a very simple secret: It is only with the heart that one can see rightly; what is essential is invisible to the eye."
In addition to all his other talents, Judge Arnold, in my opinion, saw with his heart. And this is what made him such a good judge, and why so many people loved him.